Impact Solutions
Financial Advisory (FA)
Native Capital Investment, Inc. has served in the Financial Advisory (FA) arena for a select number of customers in our 15+ years. Working through our proprietary Financial Modeling process we have been able to architect capital required for a variety of growth challenges facing business owners. Native Capital has served as Financial Advisor for large and small transactions as our customers have worked through all kinds of debt vehicles including Bonds, Mezzanine, and Senior Debt placements. Every FA customer starts with analysis as we utilize our proprietary Financial Modeling process to architect capital stack required to achieve the business objective and understanding of business valuation.
Throughout the 15 years of operations Native Capital has served Tribal organizations, development companies, and privately held companies as FA for transactions ranging in size from $10- 350MM. We focus on the fundamentals in the business and stick our prescribed analysis process that results in success in our Client Solutions.
FA Client Case Study & Solution | Hawk Corporation. We have had the privilege to work alongside Hawk Corporation for many years. Our most recent client solution came when Hawk had the opportunity to buy a larger business entity. Starting with the creation of our Financial Model we analyzed historical data from the target company, determined value, and created ProForma that integrated all operations. In this assignment we also served as lead to create the team which fully evaluated this purchase option. This team included legal, tax, and accounting professionals to provide Mr. Spoerl with one-stop solution is his evaluation process. Once a Term Sheet was accepted by the sellers Native Capital also ran point in evaluating debt providers to bring forward all resources required to close this transaction. This transaction fell squarely in the Middle Market arena.
portfolio companies (pc)
Our Portfolio Company leaders routinely say that they are hungry to find the "right" capital partner. We are a long-term capital player and work with every prospective Portfolio Company to understand Valuation as a first step in our discovery process and evaluation. We bring a vast network of resources to the table all focused on building the business once an investment decision is made and the prospective company is slated to become part of the Portfolio. Our aim is to collaborate for growth and not think that we have all the answers. We seek strong Management Teams who can execute their plan for growth while working within the SustainAble Formula outlined in our Value set. As the work expands impact we are aware that we all grow as the effort proceeds.
More Than Capital ...
Let's face it, having the right capital to sustain business expansion is at the root of what make things happen. But one never knows what input may be needed to get lift in growth. Here are a couple of examples of real input that was provided which helped the effort grow forward.
PC Client Case Study & Solution | Shared Lands. An email arrived recently from business owner Sarah Shoblaske of Shared Lands in Princeton, Illinois. Sarah was facing a situation that required immediate assistance. Without warning, Sarah discovered that something was destroying plants that had been germinating in early Spring in her conservancy. The culprit was eating their way through her seedlings, and although this may seem like an insignificant situation to most of us, it is no small aspect to profitability when one is on a tight budget with customers waiting on certified organic product for their Spring sales. Stealth Cam caught the "Little Bugger" in the act.
After closely examining the situation, Native Capital responded with a rapid and revolutionary solution, summed up in five simple words ... steel wool and peanut butter. Steel wool to plug up all entry points in the Conservancy and peanut butter in traps to catch the culprit. Yes folks, this is the example to bring a smile to your face – never can be too serious is how we approach our industry!
Please visit the Applause page and the testimonial from Sarah Shoblaske, Founder and Chief Executive of SharedLands, LLC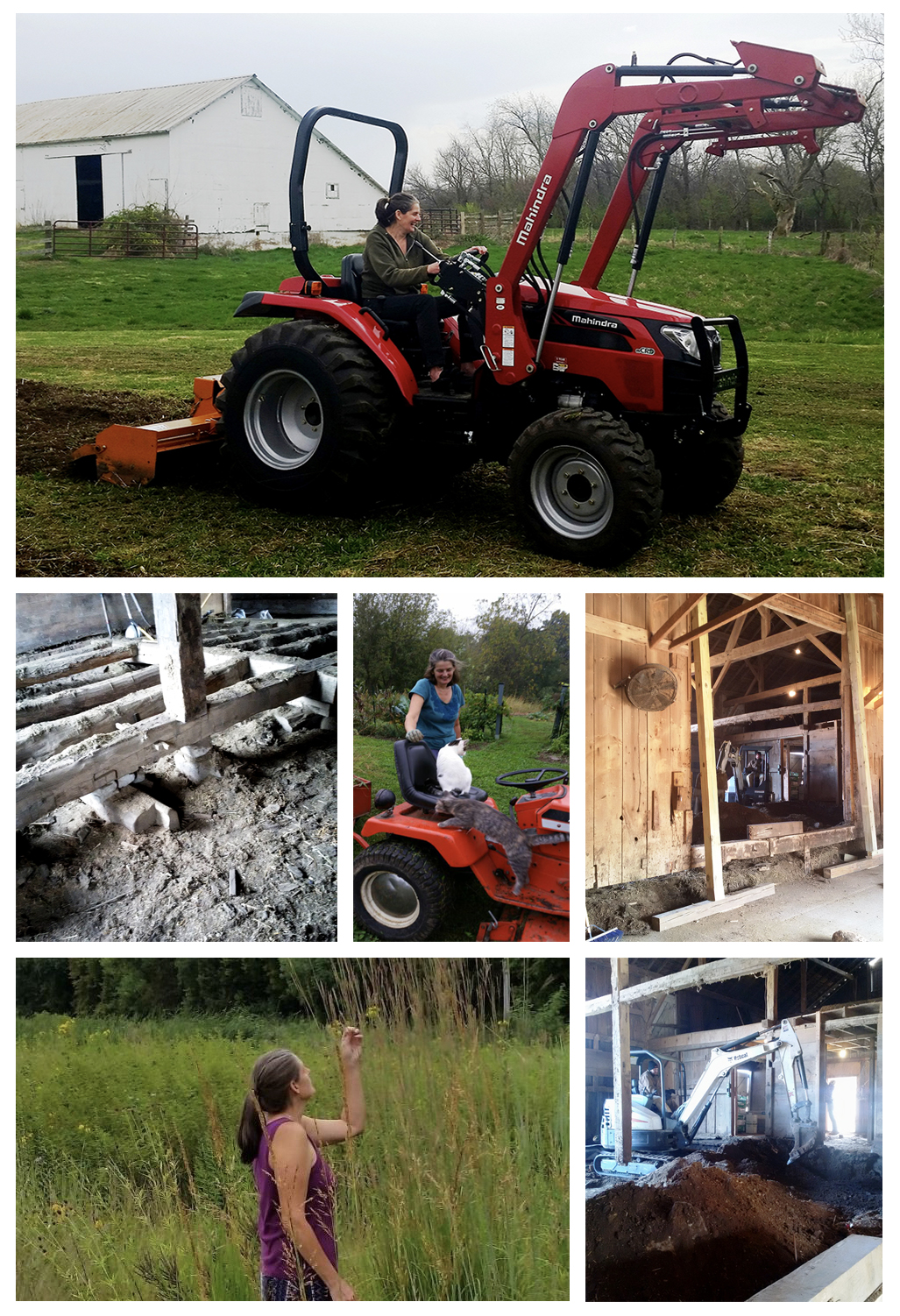 PC Client Case Study & Solution | Butterflies and Buffalo. This example goes back a few years but provides some greater perspective on the vast network of contacts that may provide solution to vexing business challenges. After completing our Financial Model for Dennis Manarchy, we learned that he was looking to finish his iconic camera and still had to find someone to make the lens. We made an introduction that changed this from "incomplete" to "complete!"
A friendship was formed and one of Native Capital's longtime clients designed the lens and crafted to completion. So in addition to providing capital, we arranged through our network, a way to bring the lens to life and help complete the camera. One more important bit of input for Dennis to consider was to change the name of the project – originally titled Vanishing Cultures. After thinking about this he decided to change the name to Butterflies and Buffalo. One aspect that we discussed with Dennis was the fact that Native American culture was not vanishing and that he would get better air play if the name was more reflective of what was happening in Indian Country – namely that the cultures and influence is expanding.
limited partners (LP)
Our diverse set of Limited Partners know we have an investment vehicle that has access to hard to find deal flow and a knack for picking great companies to invest in. Our proven Due Diligence starts with collaboration with the prospective investment Management Team as our proprietary Financial Model is created. Valuation is established as a starting point and then overall fit with Native Capital is evaluated. We pick winners who have a solid product with the people to back it up. Our evaluation is interdisciplinary and based on our solid investment model.
Current investment activity is centered is Medical Technology with a second area of focus in manufacturing. Bottom line – we aim to keep great jobs in the United States and to expand community vibrancy at the local level. Fund performance is serious business so for more information please Contact Us directly.